"This post contains affiliate links, and I will be compensated if you make a purchase after clicking on my links."
Friday, June 25, marks Pet Sitters International's 23rd annual Take Your Dog To Work Day®! Event creator PSI says the pandemic has bolstered the mission of the annual event and is encouraging pet lovers and businesses to find creative ways to participate this year.
"During the pandemic, pet adoption rates soared, and our pets have been a constant source of companionship to pet parents who were working from home, quarantined, or adjusting to a 'new normal,'" explained PSI President and event spokesperson Beth Stultz-Hairston. "The important role our pets have played in bringing us comfort this past year reinforces the purpose of TYDTWDay, and we hope that through this fun Friday celebration companies can boost employee morale and inspire more employees to get pets of their own."
The mission to celebrate the great companions dogs make and promote pet adoptions is what prompted PSI, the world's largest educational association for professional pet sitters, to create TYDTWDay in 1999.
Each year, the association has encouraged employers across the U.S. and Canada—and around the globe—to open their doors to employees' dogs for one fun summer Friday. However, the rise of remote working and social-distancing policies during the pandemic prompted PSI to begin promoting virtual celebration options as well.
For those businesses who cannot safely host TYDTWDay events at their workplaces, PSI is encouraging them to participate virtually and shares these ideas:
Invite employees' dogs to a virtual staff meeting.
Share photos of employees' dogs on the company's blog or social-media sites.
Invite a local animal shelter or pet rescue to virtually introduce adoptable pets to staff.
Host a virtual "lunch and learn" presented by a local professional pet sitter, dog walker or other pet-care expert.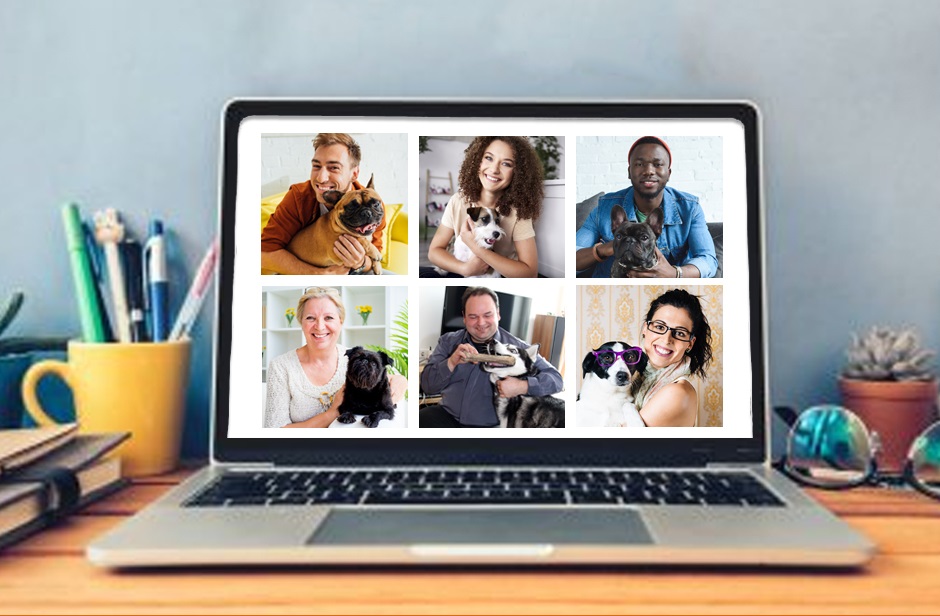 Participating companies who have returned to in-person work but still have social-distancing guidelines in place can still plan celebrations such as a dog photo contest or "doggy bag" lunches for staff, PSI advises.
"Whether employees are still working from home or have returned to the office, there are a variety of ways companies can still participate and honor the purpose of the day," said PSI Founder and CEO Patti Moran.
PSI offers a variety of other virtual and in-person celebration tips and ideas—as well as a sample "dogs at work" policy, employee participation form templates, and more—in its 2021 TYDTWDay Event Toolkit, available for participants to download for free at www.petsit.com/toolkit.
There are also options for those wanting to celebrate other pets. The week leading up to the event, June 21-25, is Take Your Pet To Work Week®, with Take Your Cat To Work Day® celebrated on Monday, June 21.
To learn more about Take Your Dog To Work Day, Take Your Pet To Work Week or Take Your Cat To Work Day, visit www.petsit.com/takeyourdog or the Take Your Dog To Work Day Facebook page. Pet parents who need a professional pet sitter or dog walker to assist them during their event—or any day of the year—can search for a PSI member pet sitter at www.petsit.com/locate.